I Got a Zoom H2!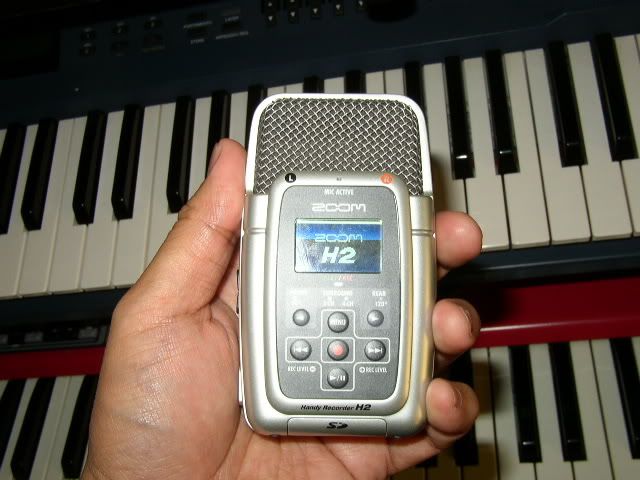 The FedEx lady dropped by and delivered a Zoom H2 digital recorder today! I ordered it online from Sweetwater.com ($199.97, no tax, free shipping). It's pretty cool. And incredibly light too! But still somewhat solid. Still learning the thing but it's pretty easy to use. It came with a 512MB SD card, which can record over 6 hours of MP3s or a little less than half an hour of .wav. I also ordered a 4GB SD card from TigerDirect, which should be coming in soon.
Here's a recording of me doing a little bit of Stevie Wonder's "Love's In Need of Love Today" on my upright piano with the Zoom H2 sitting on top, recording in MP3 mode (160mbps). No effects or editing:
http://www.elsongs.com/mp3/multimedia/STE-003.mp3
This is gonna work wonders (no pun intended) for my band rehearsals…NO MORE REAL-TIME ENCODING!!!! Woo-Hoo! I just take out the SD card from H2 and pop it in my computer!